WELCOME TO UPDATE TUESDAY THIS TIME I HAVE SOME COOL UPDATES FOR YOU GUYS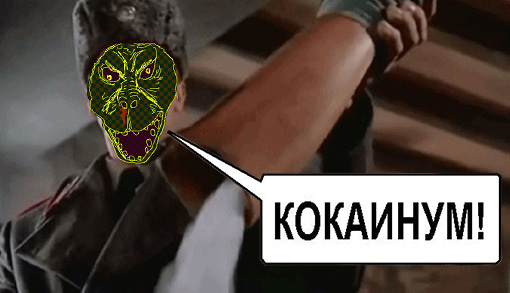 The monster
Besides fighting each other, now the game will have NPC monsters like the Mercasaurus, a sleepy head which hates to be disturbed by a nuclear alarm clock.
Here's a screenshot of him in action, clawing a dude to smithereens (in-game):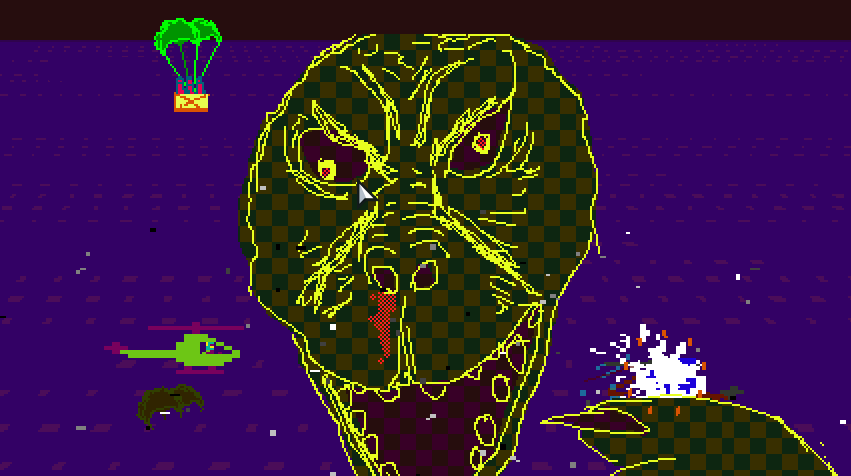 UPDATE: Now in GIF animation form!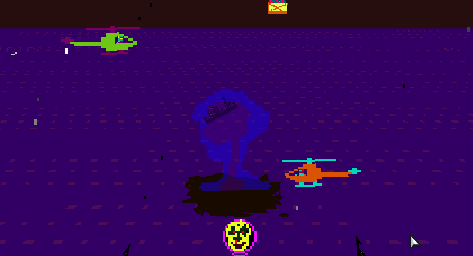 Here's a mockup of some of the ways he's going to act: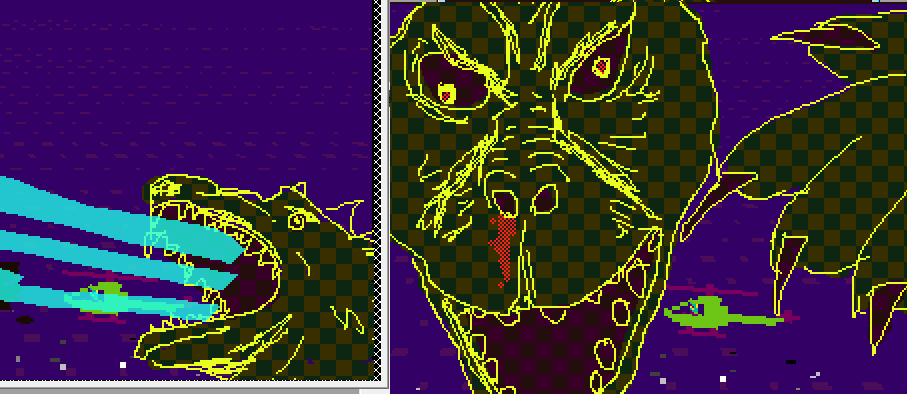 Alert bubbles
In order to avoid unpredictable chaos, I've also implemented some alert bubbles to know beforehand if danger is coming. Also for power ups, to either get them for yourself or to dominate that location to stop the others getting it!